Klackz Krypt
Regular price
RM930.00 MYR
Regular price
Sale price
RM930.00 MYR
Unit price
per
Sale
Sold out
GB Period : 27 September 2022 - 3 October 2022
Estimated Delivery : January 2023
LIMITED TO 100 UNITS ONLY!
JRIS65 is a budget-friendly and high-quality PCB gasket-mounted, full CNC aluminum keyboard that is designed by IRIS Lab . To allow everyone to be able to experience the higher-end customization kits. IRIS Lab works on the typing sound, typing feel, craft and quality of the kit which benchmarks mainstream customized keyboards.
Features :
+ Design concept is elegant, simple, durable, & comfortable.
+ Full CNC aluminum case : aluminum top case & aluminum bottom case
+ Simple and atmospheric front side & laser engraving of LOGO on the back
+ The weight on the side is the same color as the bottom so that you can feel the nobility in daily use!
+ The separate daughter board brings you a better typing experience.
+ PCB gasket jackets or socks make your building more convenient and simple!
Plateless Build Option:
We highly suggest building plateless with 5 mm extra plate foam and solder PCB. The 5 mm extra plate foam will bring softer typing feel and the typing sound will be cleaner.  However, without the 5 mm plate foam, it will still work fine. The typing feel and sound will be very different.
Note :
1. It is advisable NOT to choose [BRASS / ALU] plate for bluetooth hotswap pcb as it will slighty affect the bluetooth signal.
Package Includes

[Fully Assembled Kit] :
⚙ [1] Full CNC Aluminum Case
⚙ [1] Weight (Anodized Alu / PVD Mirror)

⚙ [1] PCB (Hotswap / Soldered / Bluetooth)

⚙ [1] Plate (PC / FR4 / Alu / POM)

⚙ [1] Type-C Daughterboard with JST Cable

⚙ [1] IXPE Foam

⚙ [1] Poron Plate Foam

⚙ [2] Poron Case Foam

⚙ [1] Masking Paper for PCB

⚙ [9] Gasket Jackets (Use socks above the USB type C port)

⚙ [20] Gasket Socks

⚙ [1] Set of PCB stabilizers O-ring

⚙ [1] Set of Footpad

⚙ [1] Battery (Only for Bluetooth version)
Gifts

[Will NOT send make-up OR replacements]
⚙ [1] USB-Type C keyboard cable

⚙ [1] Carrying Case
Add-On :
Accessories - https://klackzkrypt.com/products/gb-jris65-add-on-accessories
For more info : https://geekhack.org/index.php?topic=117837.0
Country & Payment Method

Cambodia* - Paypal

Laos* - Paypal

Malaysia - ALL Payment Methods

Myanmar* - Paypal

Thailand - Online Banking (THB) / Credit Card*

* Payments will be converted to MYR except Online Banking (THB) for Thailand.

10% Import Duty will be charged on the total amount purchased during check out for Thailand, Cambodia, Laos & Myanmar.

Products will be shipped directly from Thailand for Cambodia, Laos & Myanmar orders.
General Specification

⚙ Layout : 65%

⚙ Weight : 2 KG

⚙ Dimension : 40 x 36.3 x 7.2 CM
Casing Specification

⚙ Material : Aluminium

⚙ Colour :

[1] Black [2] E-White

[3] Milky White [4] Pink

[5] Yellow [6] E-White + Black

[7] Maroon + Black [8] Navy + Black

[9] Titanium Grey + Black [10] Yellow + Black

⚙ Weight:

[1] Anodized Aluminium : Black / Silver / Gold

[2] PVD Mirror Stainless Steel : Gold / Silver / Black / Chroma

⚙ Height : 21.29 mm

⚙ Angel : 6°

⚙ Modelling :

[1] Silicone Gasket

[2] Poron Gasket
PCB Specification

⚙ Layout : ANSI / ISO / Bluetooth

⚙ Material : Black Core Board

⚙ Thickness : 1.2 mm

⚙ Structure :

[1] Bluetooth (No QMK / LDN)

[2] Hotswap (QMK / LDN)

[3] Soldered (QMK / LDN)

⚙ Connectivity : USB-C Daugtherboard

⚙ Stabilizer Type : PCB

⚙ Plate Material :

[1] Aluminium [2] fr4

[3] PC [4] POM
Group Buy Policy

[1] There is NO quantity limit per customer. 100 units available only.

[2] 4.5% Processing Fee will be charged for refunds before Group Buy ends.

[3] NO refunds after Group Buy ends.

[4] This is a group buy/pre-order product, meaning the manufacturing only takes place after the GB period ends. By placing an order, you agreed with the delivery date and acknowledged that the delivery date may be subject to changes due to manufacturing or shipping delays.

[5] The photos only provide an idea of what the final product will look like. The physical
product may have some differences. Please refer to the prototype photos as areference before purchasing.
Quality & Warranty Policy

[1] Please check the appearance thoroughly before assembling. If any noticeable flaws/scratches on the external surfaces, please take a photo and contact us immediately. We will not be responsible for any flaws/scratches found after assembly.

[2] Due to the nature of PVD coating, there may be minor unavoidable dust points/microscratches on the mirror finish of the PVD weight.

[3] CNC imperfections inside the keyboard case or dents that are not visible when the keyboard is fully built. These are normal and within our quality
acceptance.

[4] On all other surfaces and edges, blemishes under 1mm are approved.

[5] Other than the case itself, all parts with cosmetic imperfections will not be replaced unless the function is damaged for usage.

[6] Warranty only applicable for the first owner who purchased on our website or at our
collaborative shops, with proof of purchase such as order number and confirmation.

[7] Our warranty covers the PCB for one (1) year of use or if dead on arrival without any modification.

[8] Broken parts due to any human error will void your warranty including :
- Mill-maxing PCB.
- Tape modding PCB.
- Hotswap sockets that are pushed out of the PCB solder pads.
- Not following the steps to flash the PCB and causing it not to function.
[9] Gifts missed/left out will not be replaced OR issued a partial refund
Info

All products are sourced from manufacturers / authentic & verified sources.

Feel free to drop us a message if there is help needed!

Vendor List
US : KeebsForAll
Canada : Ashkeebs
EU : Candykeys
UK : Prototypist
South American : LatamKeys
Oceania : Daily Clack
South Korea :Geonworks
Japan : Basekeys
Singapore : Mecha.Store
Indonesia : KeebsMark
Philippines : Jaekeyed
Malaysia & Thailand : Klackz Krypt
Vietnam : MOKB STORE
Bangladesh : KeyB
Rest of the world : Mykeyclub
Share
View full details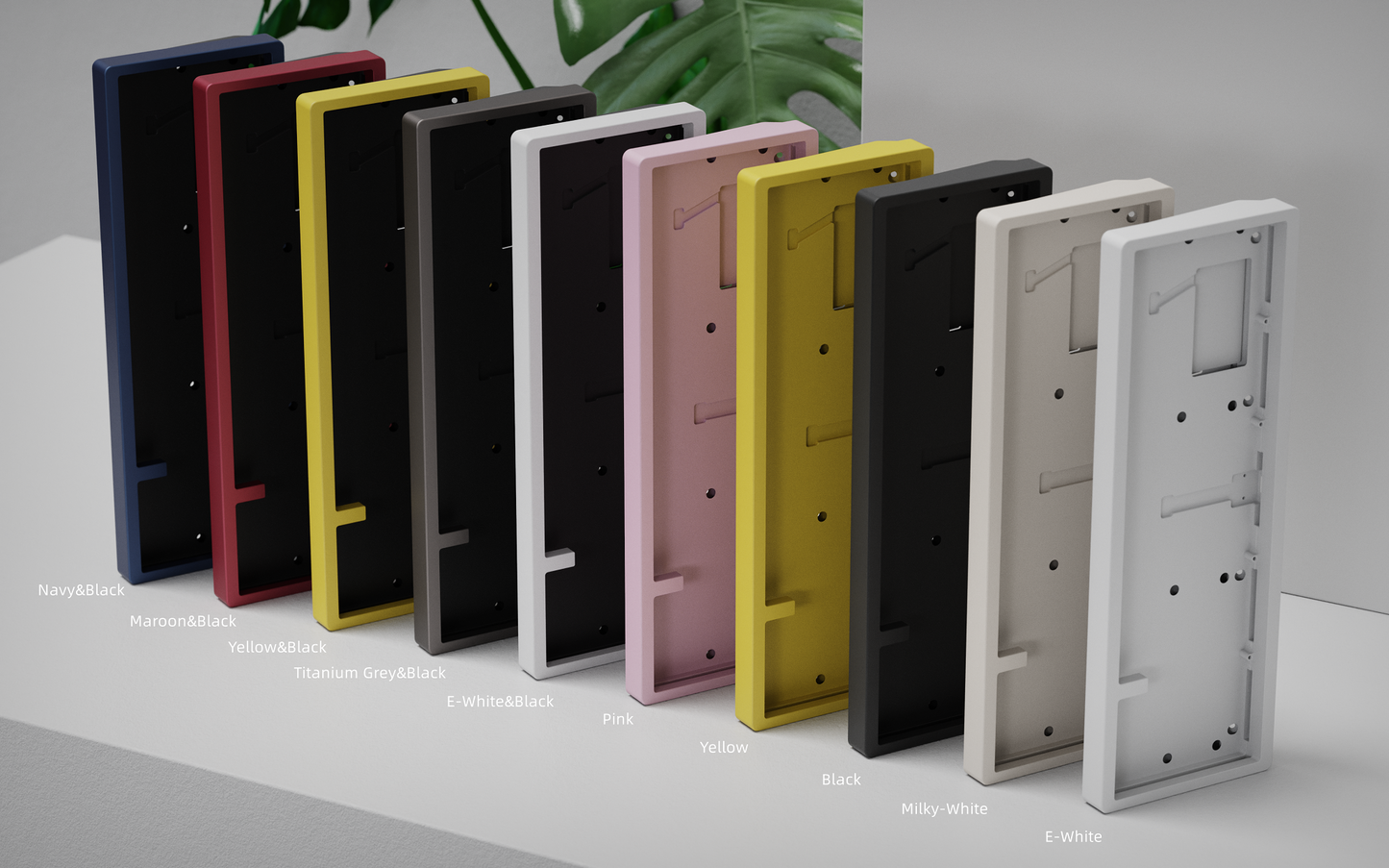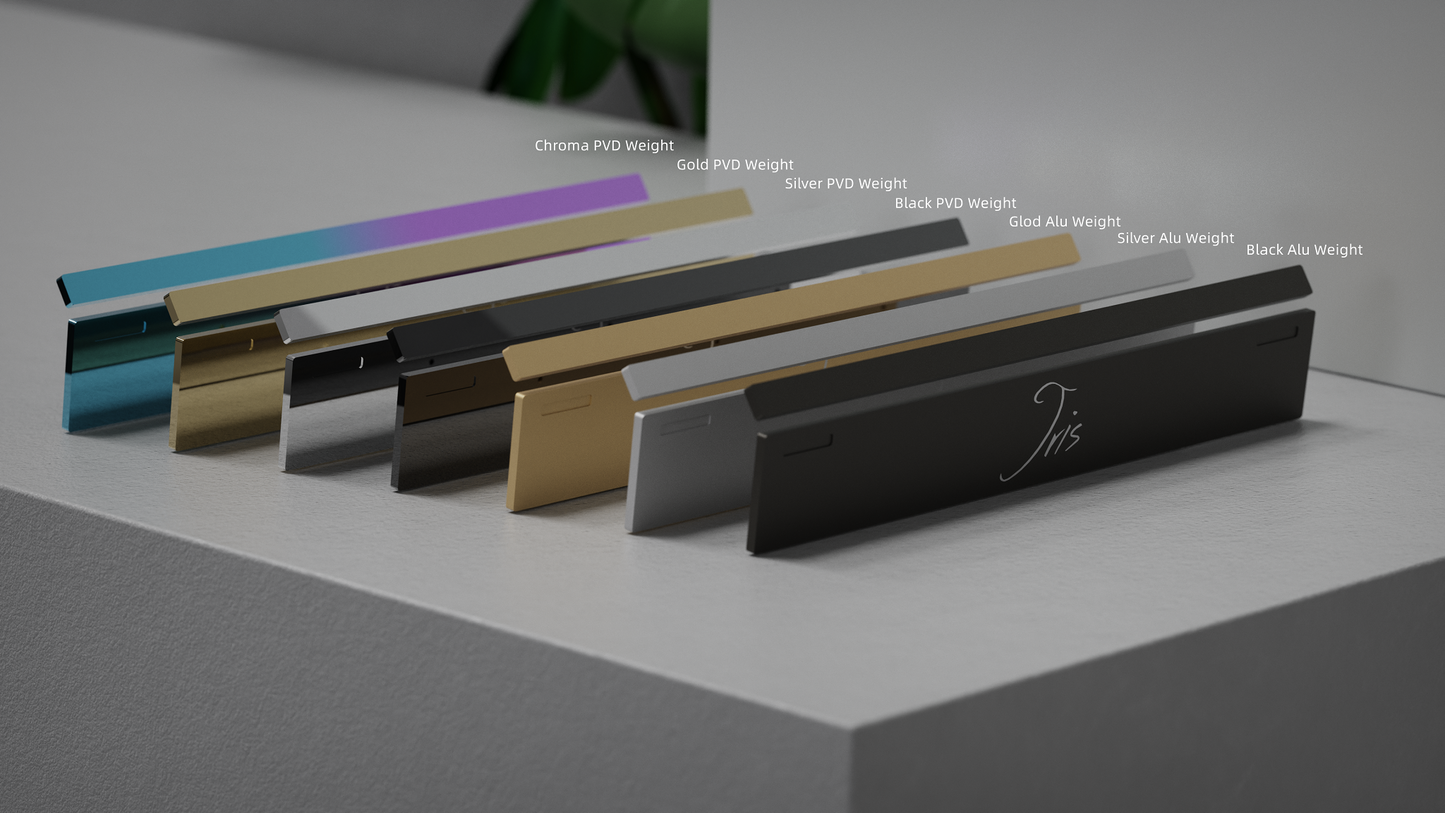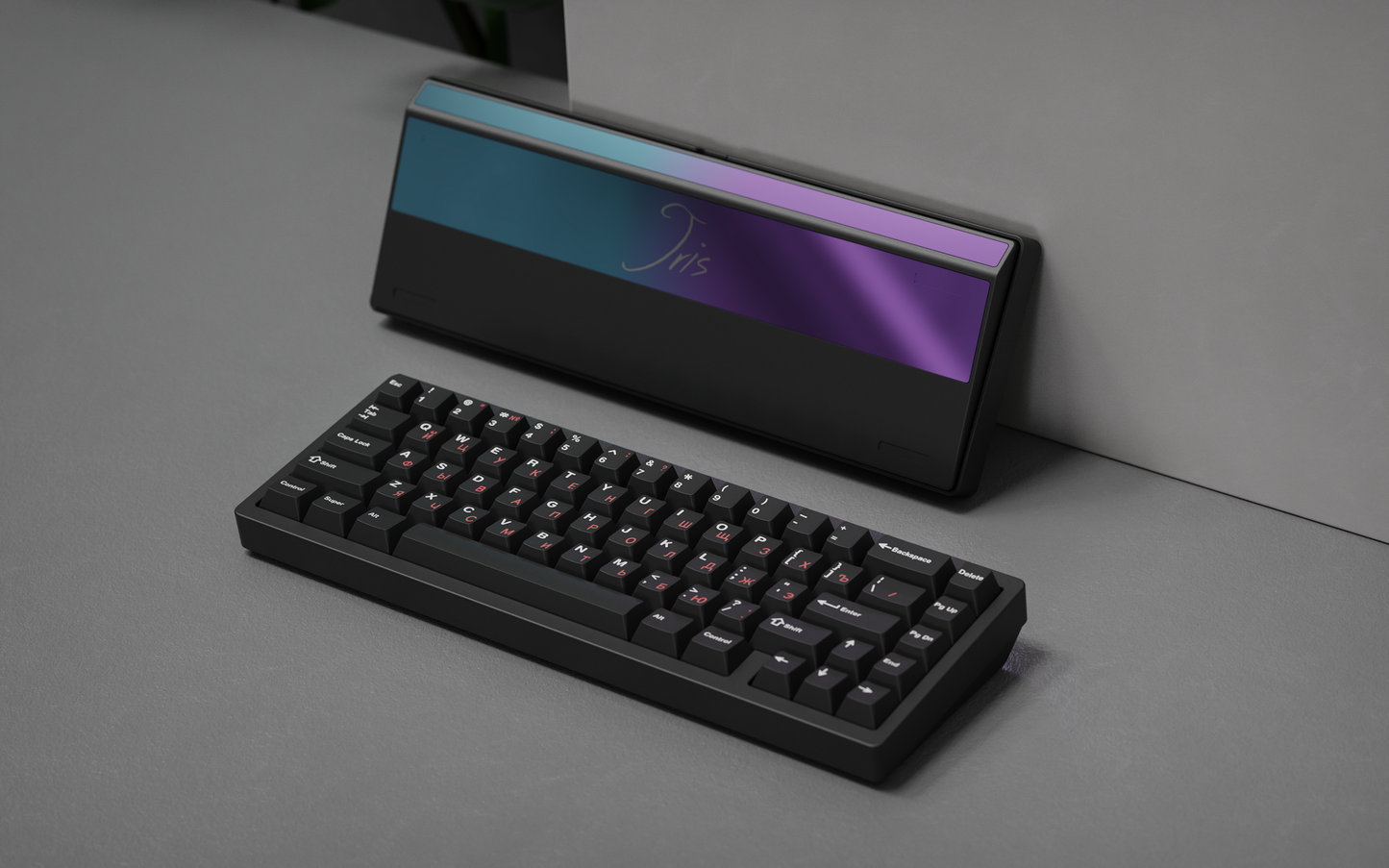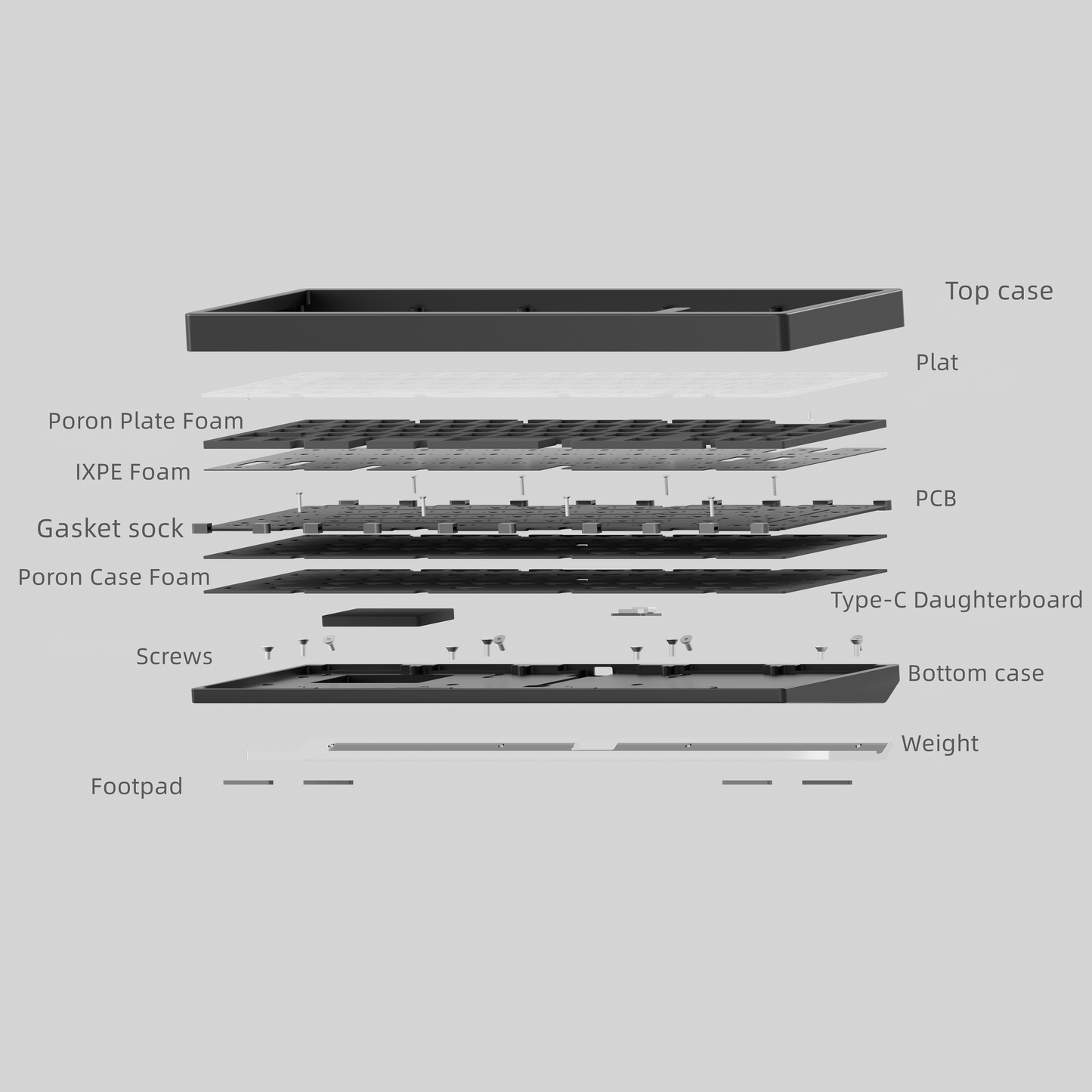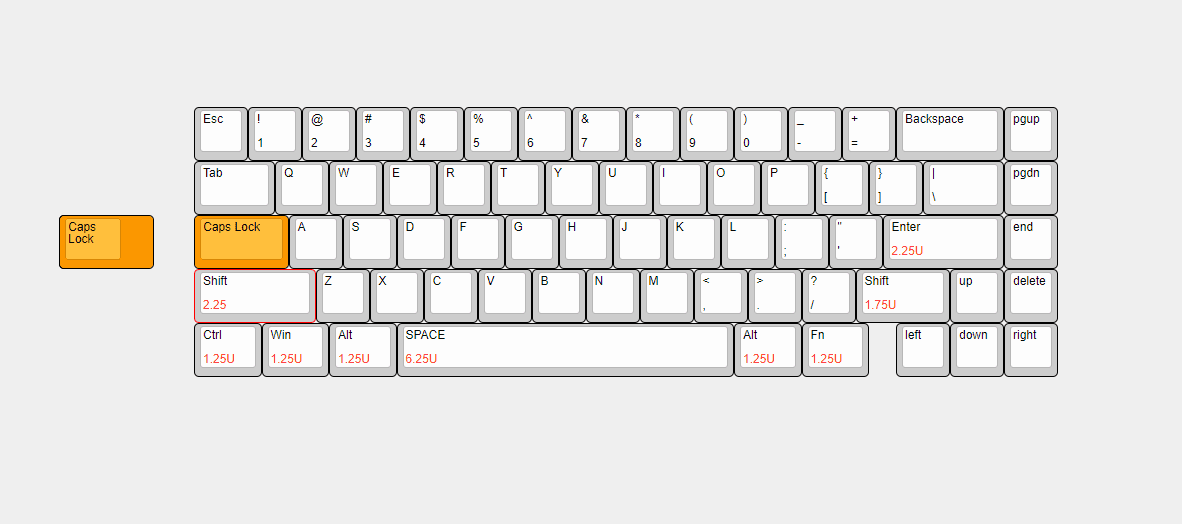 The best service
Jris65 is a nice board but this review is not about that. The service Klackz Krypt provided me after my package's seemingly missing has been phenomenal. I have full confidence in Klackz Krypt as a seller if anyone is on the fence.
Why Us?
100% Original / Authentic Products!
Efficient After-Sales / Customer Service!
Accurate & Complete Product Info!